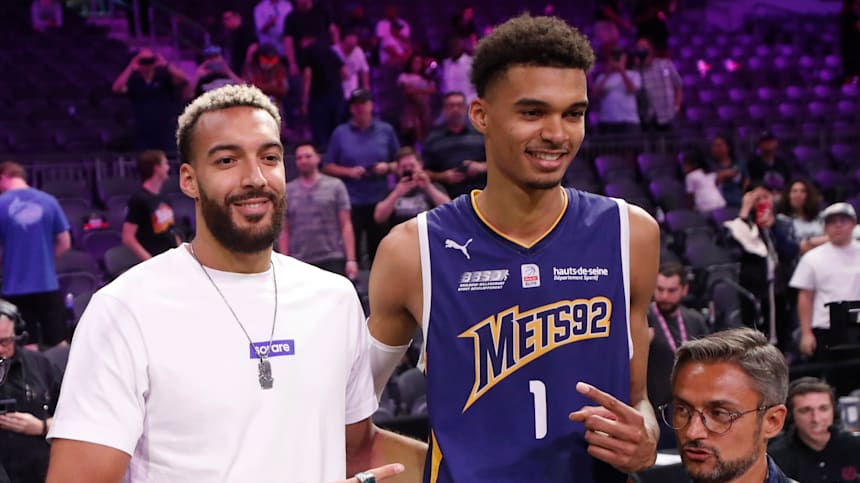 Victor Wembanyama, the rising star in basketball, is not only making a name for himself but also drawing inspiration from established players in the game. In a recent interview, Wembanyama sheds light on the aspects of Rudy Gobert's game that he finds particularly admirable. Let's explore how Wembanyama is looking up to Gobert and aiming to incorporate key defensive elements into his own playing style.
Wembanyama highlights Gobert's defensive prowess as a key source of inspiration. According to the young basketball phenom, Gobert's ability to use his height and wingspan effectively makes him a defensive force to be reckoned with. Despite facing players who might be taller, Gobert's mobility, aerial skills, and quick reactions create an intimidating presence on the court.

One key aspect that Wembanyama admires in Gobert is his skill in maximizing his height and wingspan. Gobert's strategic use of these physical attributes not only makes him a formidable shot blocker but also creates a perception of even greater height. Wembanyama recognizes the importance of not just being tall but also using that height effectively to dominate defensively.