Stephen and Ayesha Curry have made a lasting impact on the basketball world and have become beloved by fans. Their success spans over two decades and they are known for their achievements both on and off the court. While many may be familiar with their public personas, there are hidden aspects of their relationship that add depth to their enduring connection.
The love story of Stephen and Ayesha began long before Stephen became an NBA star. They first met at a church youth group in their hometown of Charlotte, North Carolina. Their high school years were when they really connected and their relationship began to grow. Although they faced challenges due to their public image, their early bond set the foundation for a love that withstood the test of time.
Ayesha Curry: Beyond being known as a supportive basketball wife, Ayesha has made a name for herself in the culinary world. She has authored cookbooks, hosted a successful cooking show, and runs a thriving food blog. Her passion for cooking has become a significant part of her family's identity.
The Currys are more than just famous basketball stars – they are also dedicated philanthropists. Through their foundation, Eat. Learn. Play., they work tirelessly to address childhood hunger, improve education opportunities, and encourage healthy lifestyles for disadvantaged kids. Their commitment to giving back is truly inspiring.
Stephen and Ayesha Curry are known for their strong adherence to their Christian faith, which serves as a crucial pillar in their lives. Their unshakable dedication to their beliefs forms the backbone of their family values and helps them navigate the challenges of fame with a sense of direction.
Being successful in juggling professional basketball, entrepreneurship, and parenting is no easy feat. The Currys, however, have managed to master the balancing act. They prioritize spending time with their family despite their busy schedules and often give us a peek into their daily lives through social media.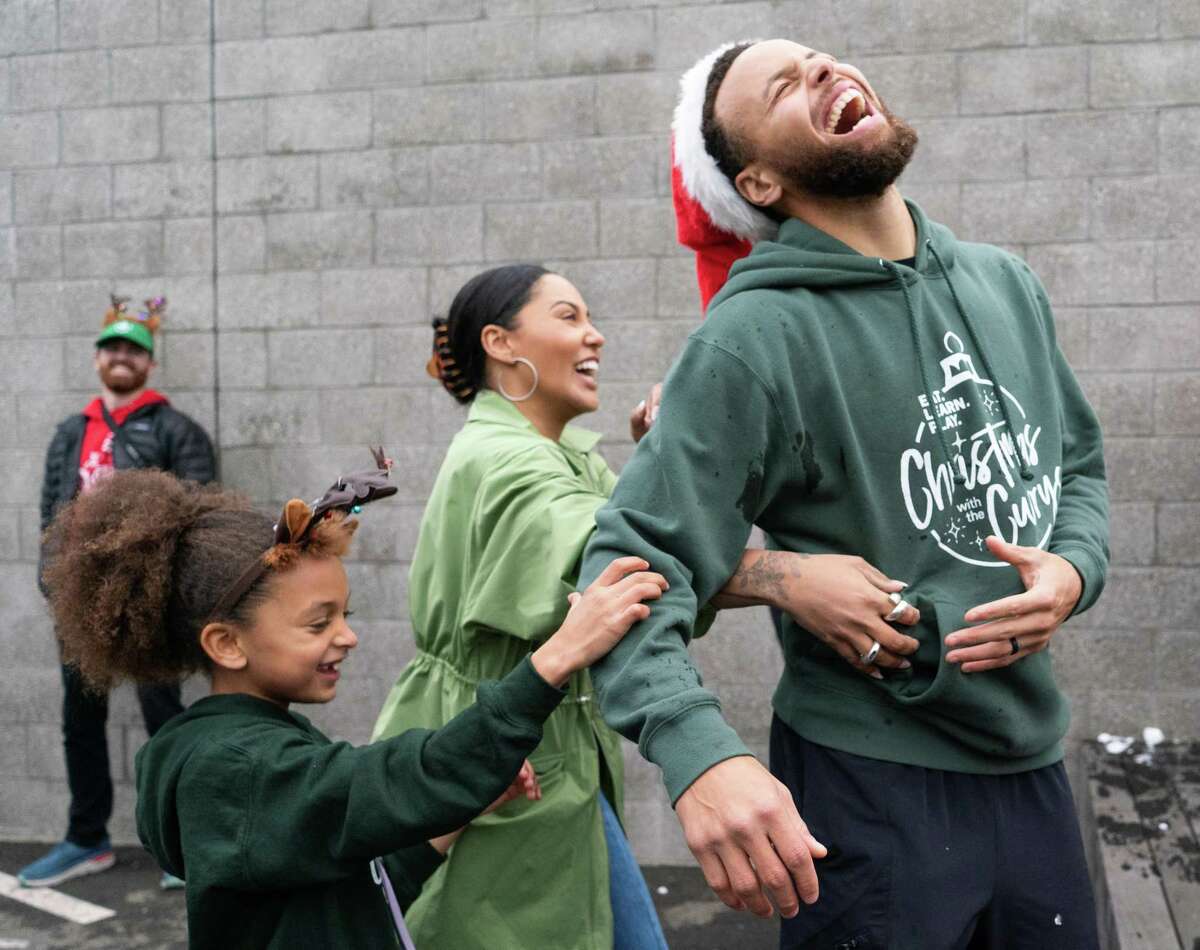 Ayesha Curry is expanding her horizons by pursuing a career in acting, showcasing her diverse talents beyond the culinary world. This aligns with her and her partner's belief in seizing opportunities for personal and professional development.
The Curry family has expanded their team with the addition of three delightful members: Riley, Ryan, and Canon. Their delightful family moments, which they often share on social media, have won the hearts of fans worldwide.