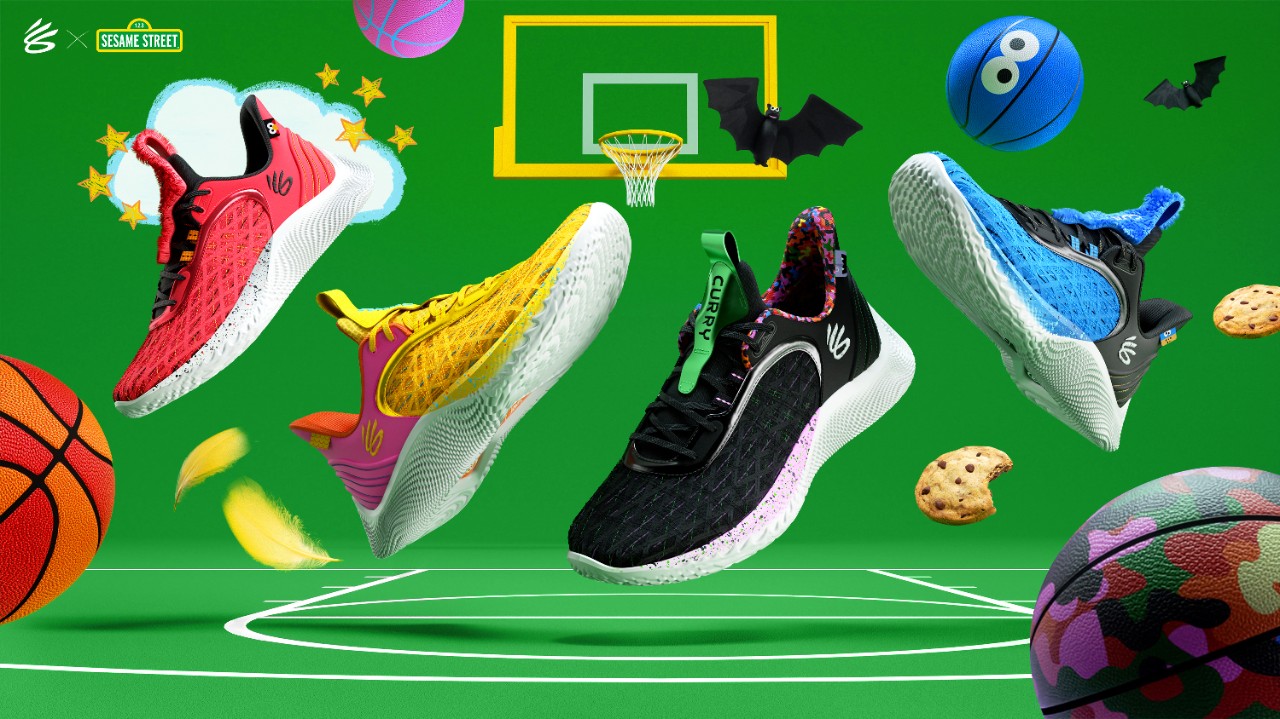 Basketball superstar Stephen Curry, along with his brand Curry Brand powered by Under Armour, is set to release a unique seven-part collection of footwear inspired by Sesame Street characters. The new Curry Flow 9 shoe will be launched on November 19 in various Sesame-themed colorways and aims to bring the spirit of the iconic Muppets to the basketball court. As a father to three children under the age of nine, Curry believed that partnering with Sesame Workshop, the well-known nonprofit educational organization behind Sesame Street, would be a natural extension of his recent efforts to support young athletes and celebrate Harlem. The new collection marks another step in Curry's mission to promote positive messages and inspire kids from underserved communities to achieve their full potential.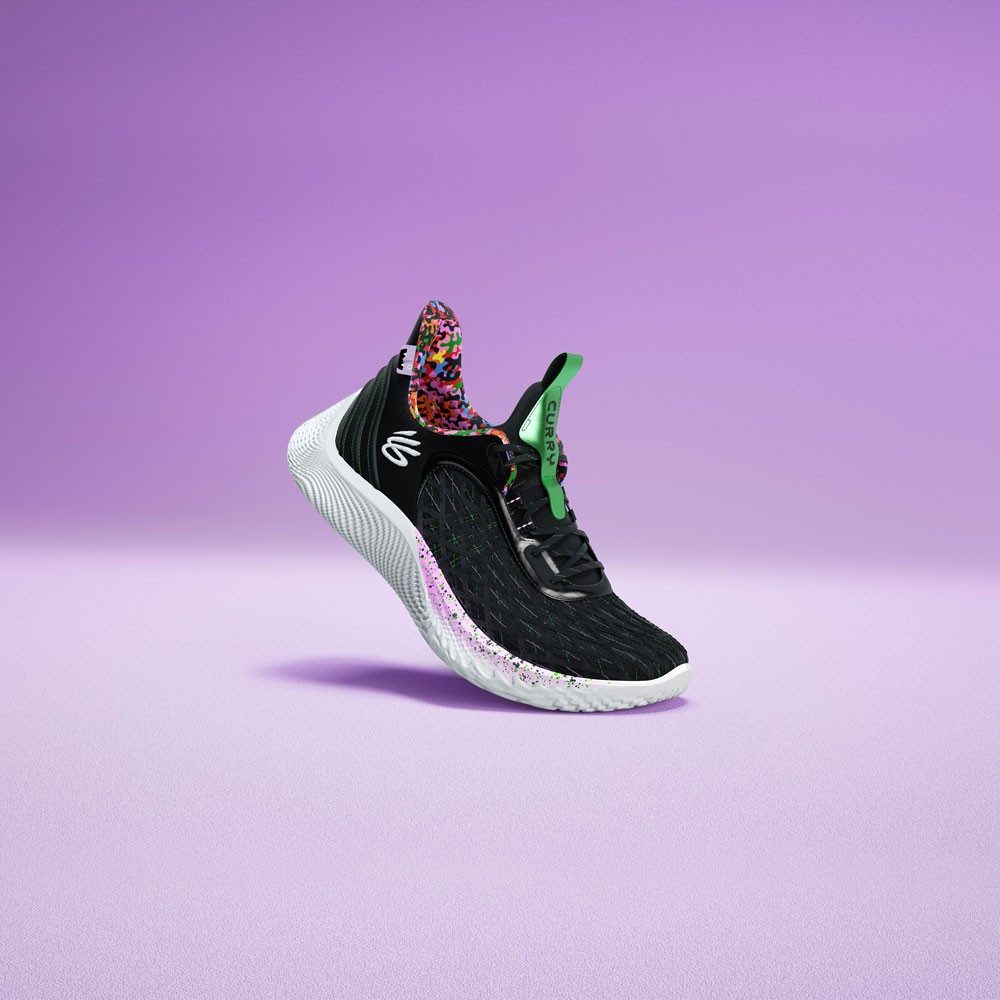 Take a sneak peek at the new Curry Flow 9 kicks in two fresh color combinations: "Count It" on the left and "Play Big" on the right.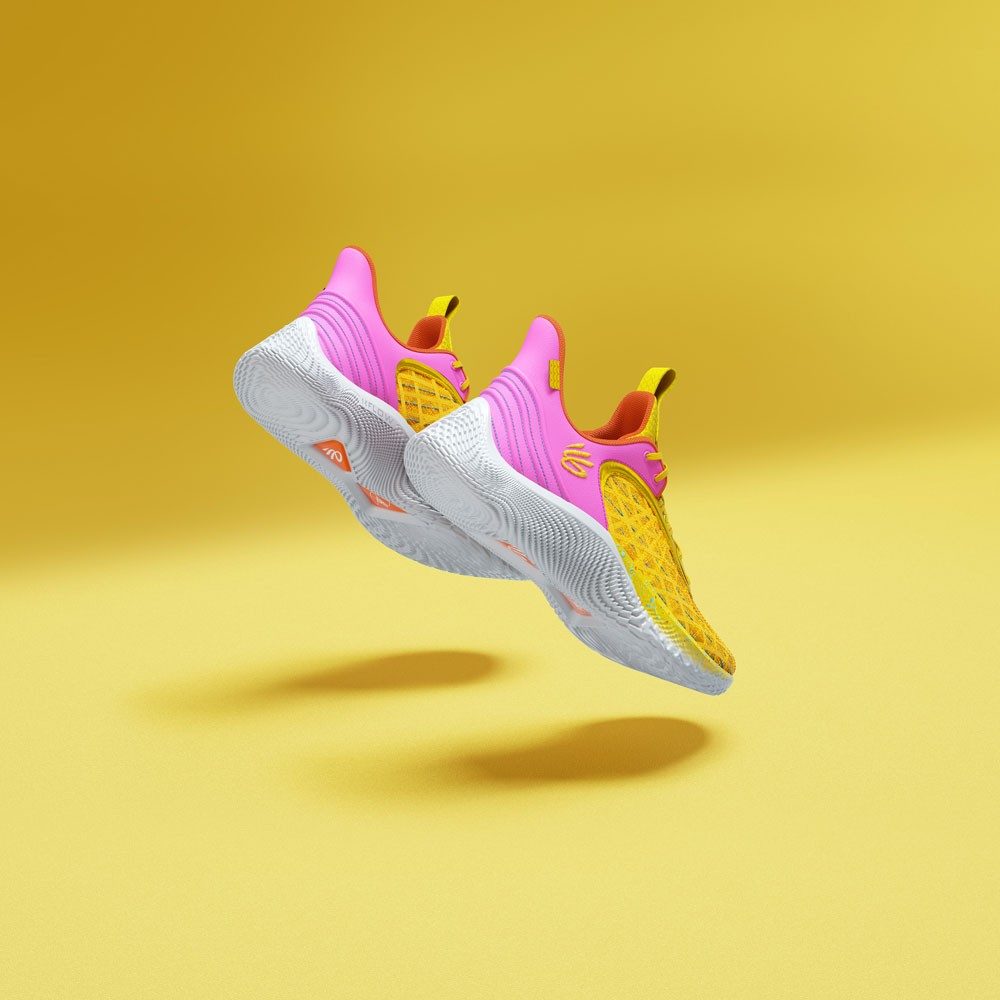 From its diverse cast of Muppets, humans, and guest stars to its inclusive storylines, Sesame Street has always been a model for inclusivity. The friends on Sesame Street share the joys of learning, laughing, and playing together in an environment that promotes teamwork and healthy, active lifestyles. Steph Curry's connection to Sesame Street goes beyond parenting as he once made a guest appearance on the show alongside his wife, Ayesha, to teach children about the importance of sharing and having a healthy breakfast. According to Gabriela Arenas, vice president of global licensing at Sesame Workshop, they love the way that Curry Brand promotes healthy, active lifestyles and teamwork. This collaboration between Curry Brand, Under Armour's innovation technology, and Sesame Street's iconic characters is a vibrant and playful partnership that appeals to all generations.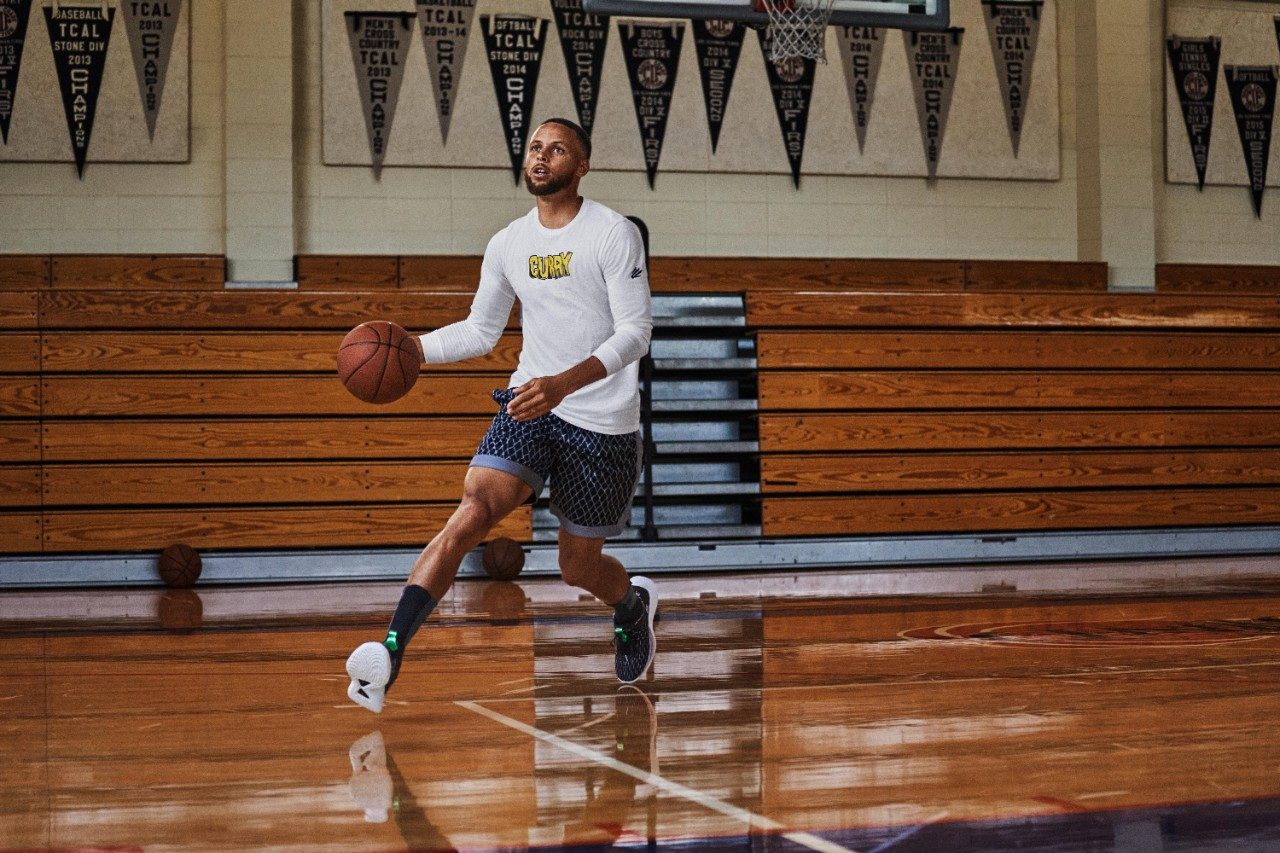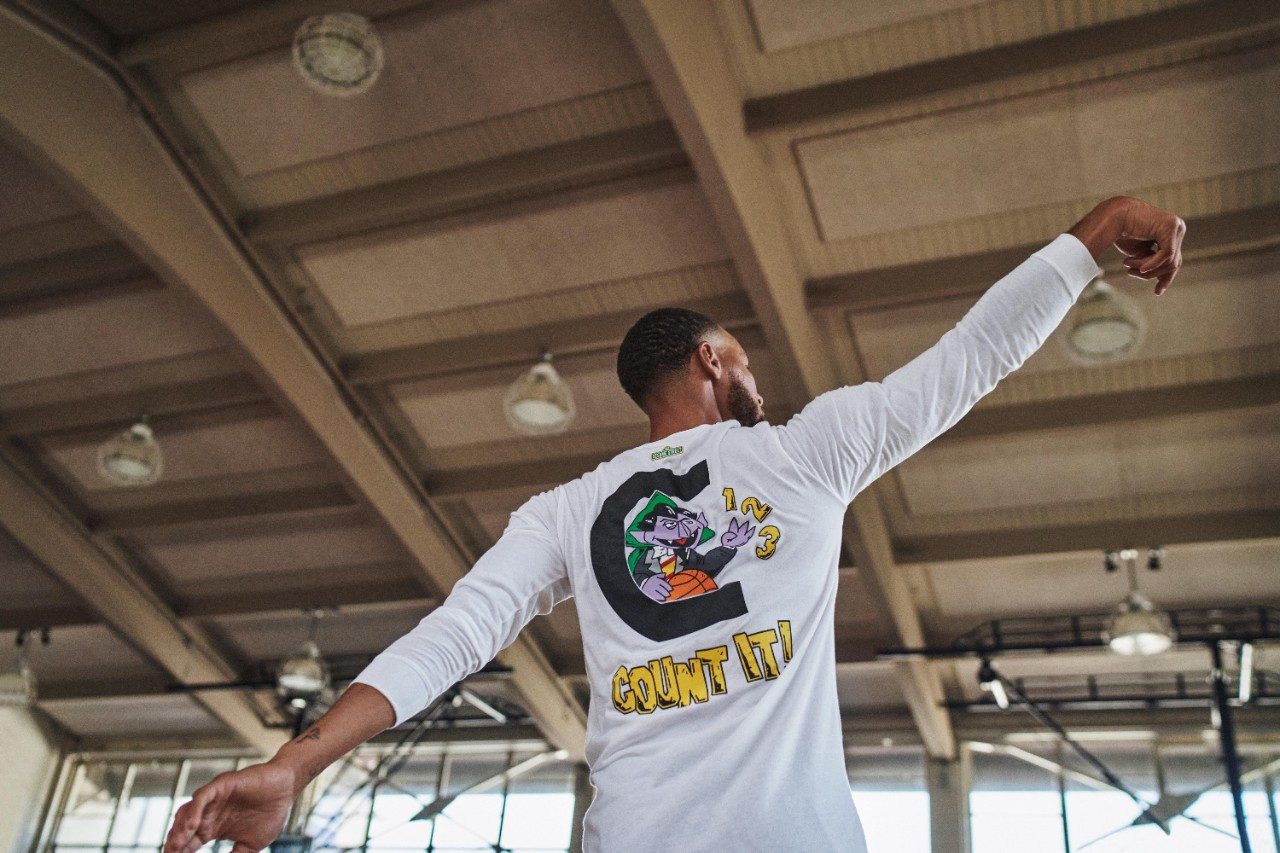 The latest collection from Curry Brand, the "Street Pack," draws inspiration from the beloved characters of Sesame Street. The shoes feature unique markings on the tongue tab and a hint-of-character flag near the heel, with the classic Sesame Street sign appearing on the sock liner. Each colorway pays homage to a different character, such as Count von Count, Oscar the Grouch, and Cookie Monster, with special design elements like a fuzzy, fur-like feel and metallic accents. Stephen Curry, the face of Curry Brand, sees the collection as an opportunity for players to showcase their personalities on the court.
The Curry Flow 9, which is the updated version of the Curry Flow 8, boasts Under Armour's new-to-basketball upper technology called UA Warp. This technology, which improves foot stability, works together with the UA Flow midsole featuring supportive tapes that lock the foot while enabling natural movement. Under Armour's senior footwear designer, Spencer Hawkins, explains that achieving depth and sophistication in the designs was the most challenging part of the design process. The team played with different tonalities of colors to represent each character's unique physical attributes and to celebrate what they can teach us about building a better, more inclusive society.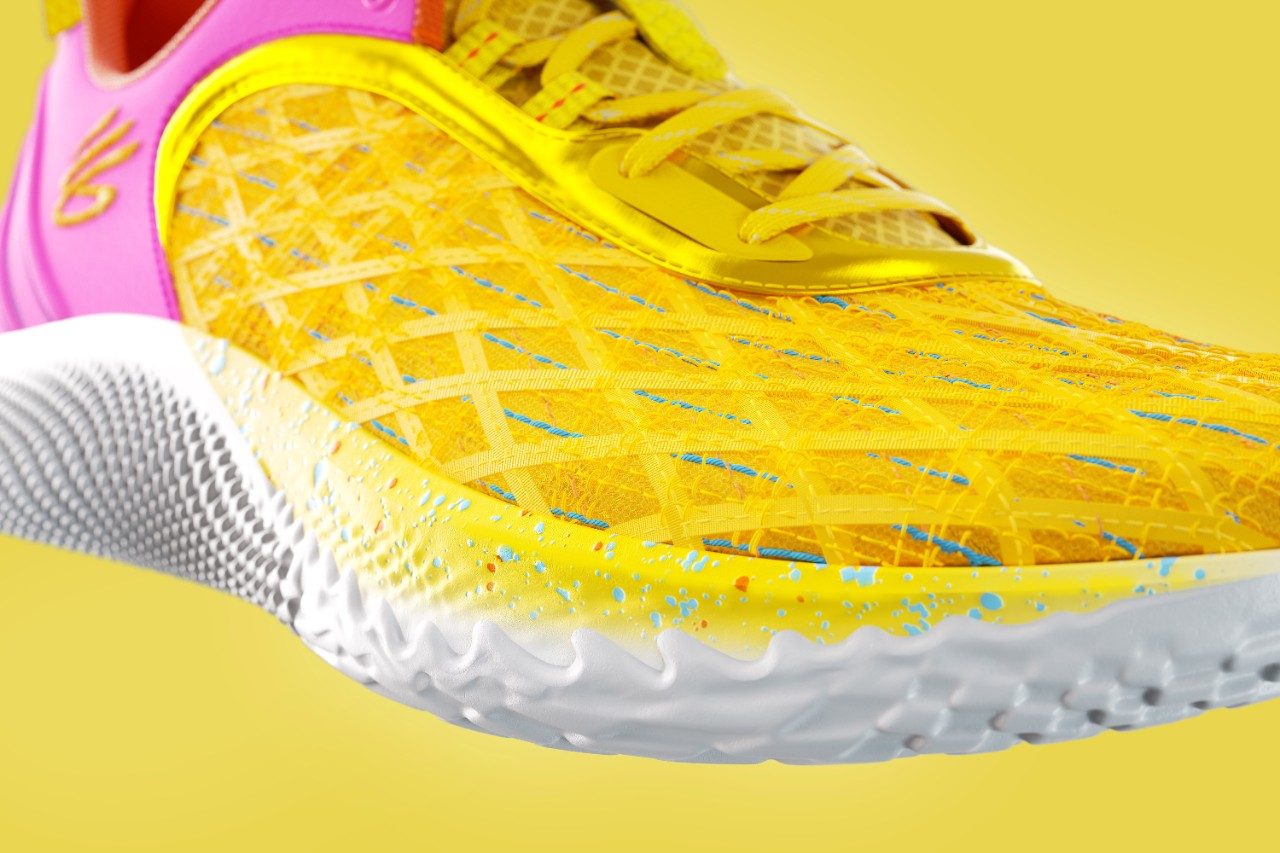 The Curry Flow 9 "Play Big" colorway is equipped with UA Warp technology.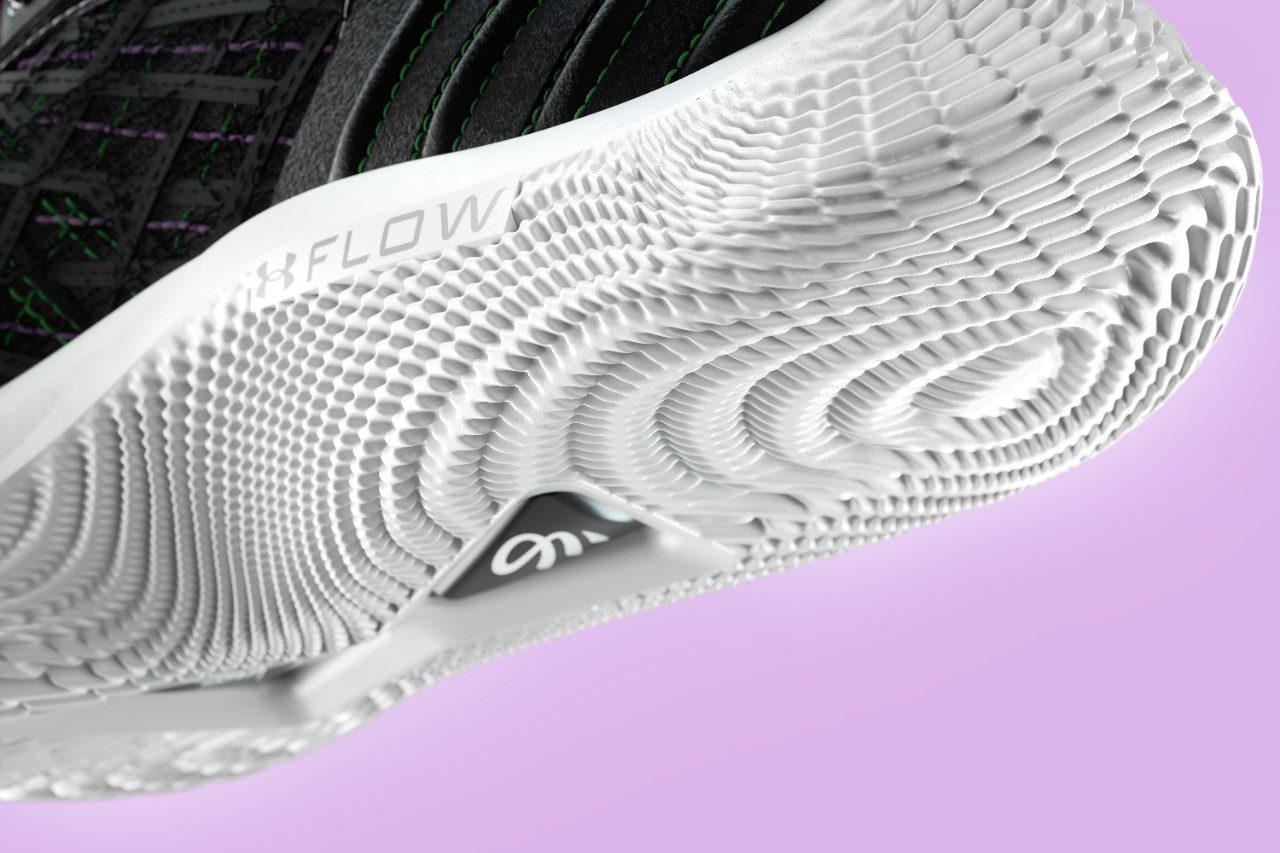 The upcoming Curry Brand "Sesame Street" collection includes two new colorways, "Count It" and "Play Big", in honor of Count von Count and Big Bird. These shoes feature UA Flow technology and will be available for purchase in North America on November 19th for $160 USD. Keep an eye out on @CurryBrand for more releases and information on the "Street Pack" footwear collection and apparel that will be released in the future.