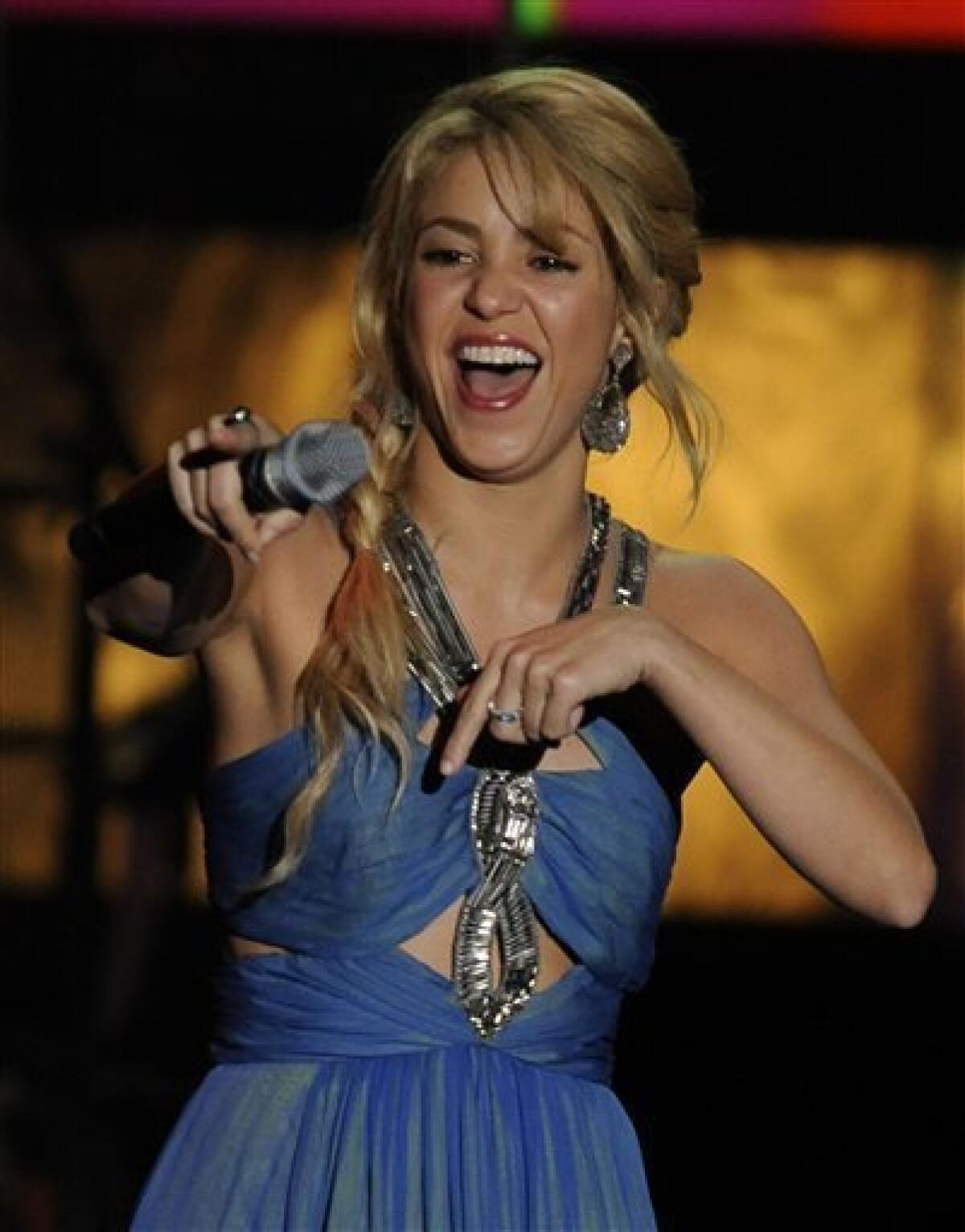 In 2011, Shakira was presented with the prestigious Latin Recording Academy Person of the Year award at the Mandalay Bay hotel-casino in Las Vegas. The ceremony celebrated the Colombian singer's incredible career and included performances by some of the biggest names in Latin music, who sang her chart-topping hits like "La Tortura" and "Estoy Aqui". During the tribute dinner, Shakira had an emotional moment with her father and concluded the evening with a moving performance dedicated to her hometown of Barranquilla. Her unparalleled musical talent and remarkable album sales have made her a globally renowned artist.
Shakira was thoroughly enjoying the performances and showered the artists with praise, often bouncing in her seat and even getting up to dance between the banquet tables. The lineup included well-known Latin musicians such as Franco De Vita, Alejandra Guzman, and Gilberto Santa Rosa. However, the most unforgettable moment of the night was when Shakira's father, William Mebarak, took the stage to sing "Mi Nina Bonita" to his daughter. This song is a customary father-daughter tribute at Hispanic weddings and birthday celebrations. As Mebarak crooned, images of him and Shakira appeared on the screen behind them, leaving Shakira visibly touched and emotional, prompting her to reach for a tissue to wipe away her tears.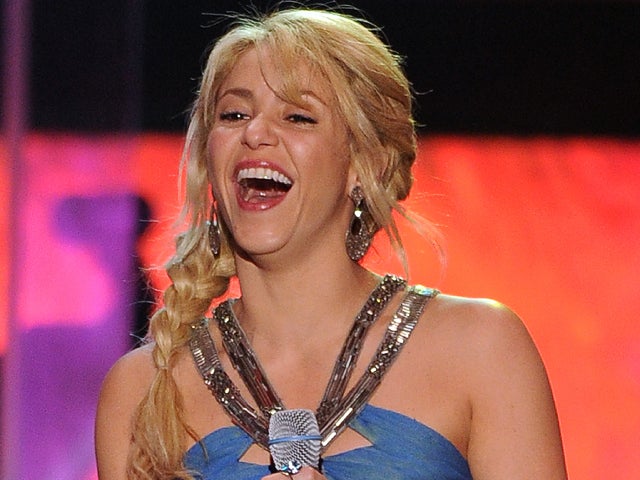 Puerto Rican singer Marc Anthony presented Shakira with a crystal plaque, and she expressed her appreciation to her father in Spanish for introducing her to music. Anthony commended Shakira as a close friend and humanitarian, recognizing the success of her Pies Descalzos Foundation in combating poverty and providing education to less privileged children. Shakira was praised as one of the most talented and unique individuals by Anthony, who believes that her recognition as the youngest person to receive the Latin Recording Academy's highest award is well-deserved. With more than 60 million albums sold in both Spanish and English, Shakira has joined the ranks of previous winners such as Santana, Estefan, and Martin. Although Shakira feels unsure if she deserves the honor bestowed upon her, she is deeply grateful and plans to cherish this night forever.
Shakira closed the night's festivities with a performance of "En Barranquilla me Quedo," a song that celebrates her hometown and was originally composed by Joe Arroyo, a Colombian salsa legend. During her performance, Shakira lifted her sea foam-colored ball gown skirt and displayed her dancing feet as she salsa-danced across the stage. This was the only time the famous hip rotator danced on stage on this occasion. This celebration was significant for Shakira as she was honored with a star on the Hollywood Walk of Fame earlier in the week, and was also up for three awards, including album of the year, at the 12th Annual Latin Grammy Awards held on Thursday in Las Vegas. After finishing an international tour for her "Sale el Sol" album, Shakira described it as a "year of passion". "I've been able to harvest the efforts of the past," she said in an interview with The Associated Press. Shakira's full name is Shakira Isabel Mebarak Ripoll, and she released her first album, "Magia," at the tender age of 14. Her fame spread throughout Latin America and Spain in 1995 with the release of "Pies Descalzos" and her Spanish rock album, "Donde Estan los Ladrones?" in 1998. Shakira made her mark in the English-language world with her hit single, "Whenever, Wherever," in 2001, and her album "Laundry Service" went on to sell over 13 million copies worldwide.