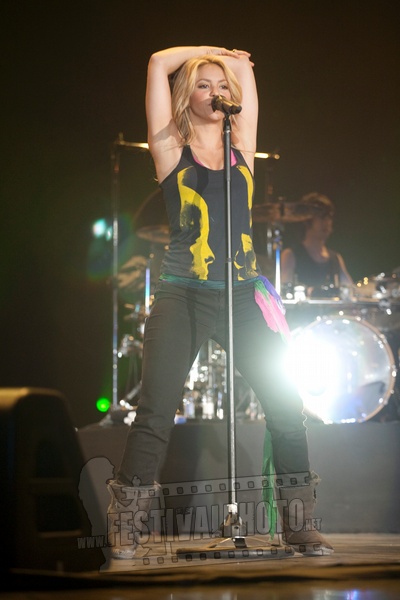 Shakira, the Colombian superstar known for her electrifying performances and chart-topping hits, once again proved her prowess at the Rock in Rio Music Festival in Lisbon. The festival, renowned for showcasing some of the world's biggest music acts, was set ablaze by Shakira's dynamic and unforgettable show.
Dressed in one of her signature bold and colorful outfits, Shakira took to the stage with boundless energy and enthusiasm. Her powerful vocals resonated through the massive crowd, captivating fans from all walks of life. Hits like "Hips Don't Lie" and "Waka Waka" had the audience dancing and singing along, creating an electric atmosphere.
But it wasn't just her music that left an impression. Shakira's stage presence and charisma were on full display as she effortlessly moved to the rhythm, showcasing her incredible dance skills. The chemistry between her and the audience was palpable, making it a night to remember for everyone lucky enough to be there.