It seems like Selena Gomez and her little sister Gracie Teefey are on their way to a destination that might remind us of the enchanting realm of Arendale.
Last Thursday evening, the siblings graced the grand opening of Frozen 2 at the Dolby Theatre situated in Hollywood, California. The event was attended by prominent personalities from the industry. They stood together on the red carpet while holding hands, sporting identical princess costumes that perfectly captured the essence of the movie's winter vibe.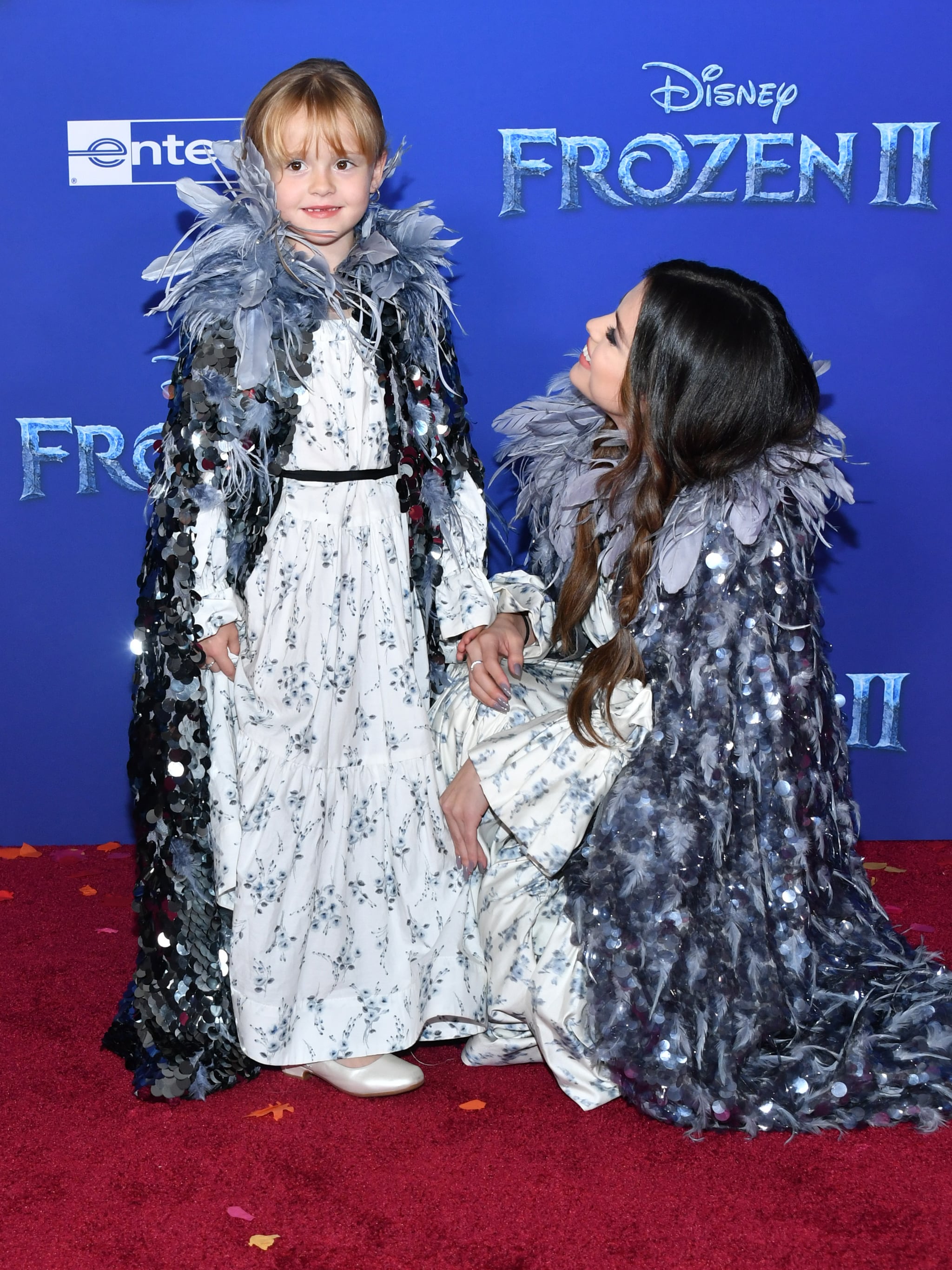 The famous 27-year-old, Gomez, was recently seen sporting loose braids in her long brown hair, just like Princess Anna from the popular animated film Frozen. Accompanying her was her 6-year-old sister, Gracie, who had her blonde hair hanging down her back. Both sisters were wearing matching white prairie dresses with bell sleeves that were adorned with small blue flower prints. They topped off their look with dark grey sequined cloaks that had feather lining around their necks. While it was unclear whether they were trying to emulate any specific characters from the movie, their attire would be right at home in the enchanting winter wonderland of Frozen. This delightful sisterly outing is just one example of how Gomez has been setting a great example for her younger sibling, Gracie.
As we take a glance at the picture given, it's evident that the moment has been flawlessly captured by Amy Sussman.
Catch the live broadcast of the Frozen 2 World Premiere's Red Carpet on PEOPLE's website. Selena Gomez, who previously shared a touching Instagram message about inspiring her younger sister Gracie, graced the occasion with her presence. The event was also attended by the movie's top actors, such as Kristen Bell, Idina Menzel, Josh Gad, Jonathan Groff, Evan Rachel Wood, and Sterling K. Brown.
The image showcases Selena Gomez and Gracie Teefey, photographed by Michael Buckner for Variety.