Emma Watson is on a mission to redefine the typical portrayal of a female lead in movies. Her latest venture sees her taking on the role of Kelsea Glynn in the upcoming film adaptation of Erika Johansen's eagerly anticipated novel, The Queen Of The Tearling. This enthralling story follows the journey of a young woman who is raised by foster parents in an isolated forest cottage. However, on her 19th birthday, Kelsea is whisked away from her home to become the rightful ruler of a fictional post-utopian nation, steeped in secrets and under threat from a neighboring monarch.
In this image captured by Christian Oita for Wonderland's February 2014 issue, Emma Watson is preparing for her upcoming role that requires combat training. An interesting aspect of the character Johansen has created, Kelsea, is that she doesn't fit the conventional beauty standards with luscious hair like the Duchess of Cambridge. Instead, Kelsea's face is described as round and ruddy, and her body is sturdy and covered in bruises and scars as the story progresses.
It is evident that Kelsea is not expected to have the svelte appearance of Jennifer Lawrence. A co-star of Emma commented that it is challenging for Emma to appear unattractive, but her role demands a certain physicality. One of Kelsea's acquaintances warns her that while beauty is often seen as a gift, it also comes with its own setbacks. It is not the intention of the movie's creators or Emma, who is a producer, to present Kelsea as a beauty queen.
If The Queen Of The Tearling achieves the same level of success on screen as anticipated, it could bring a refreshing change from young women trying to imitate the appearance of their favorite celebrities. Emma, who will play the lead role, will undergo extensive training before filming, including horseback riding, combat, and survival skills. The story itself is a mixture of Game Of Thrones, The Hunger Games, and Pulp Fiction, with a feminist angle and plenty of violent scenes. Kelsea, the protagonist, is a well-developed character that will translate well from the page to the screen. Despite being raised to be a wise leader, she faces unexpected horrors in her kingdom and must confront the malevolent Red Queen who rules the neighboring land of Mortmesne.
Mark L. Smith, who recently wrote The Revenant for Alejandro Gonzalez Inarritu with actors Leonardo DiCaprio and Tom Hardy, has written the screenplay for The Queen Of The Tearling. He is currently working on revising the script and plans to deliver it to producer David Heyman in two weeks. Heyman, who worked on all the Harry Potter films with Emma Watson, obtained the rights to the Tearling trilogy before it was published and Warner Bros is also involved. Once the script is handed in, they will begin discussions about hiring a director for the project. The first part of the Tearling trilogy will be out in the UK on July 17 and in the U.S. on July 8.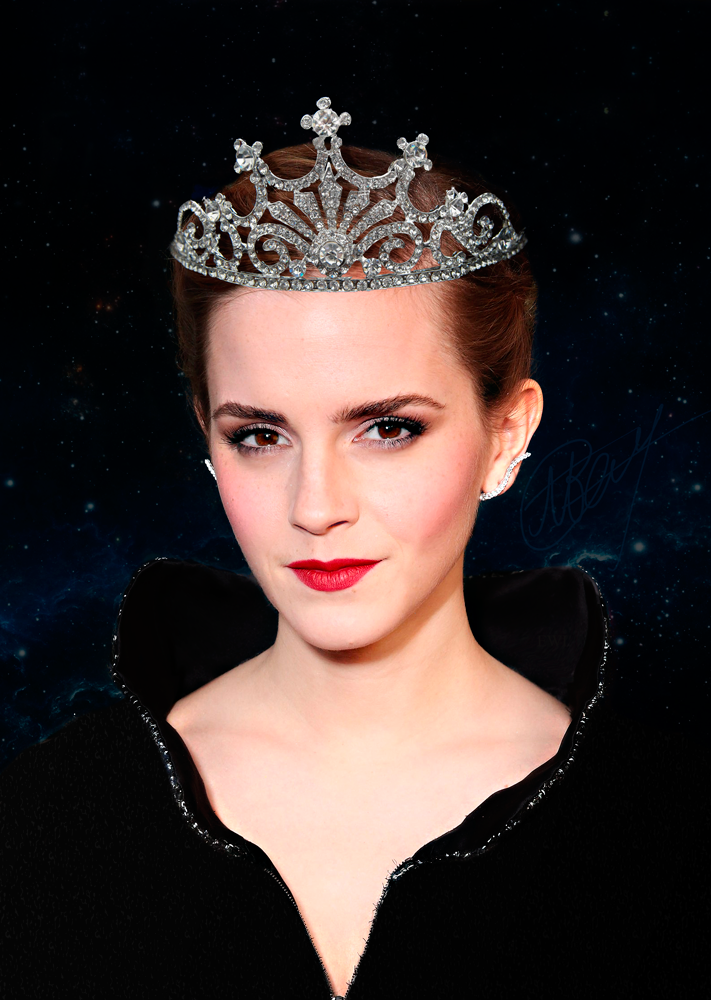 The book has some amazing characters that are yet to be cast for the movie. The Queen's Guards are a diverse and eclectic group who strive to protect Kelsea from harm. The Red Queen and Regent are also intriguing characters who have their own agenda, aiming to eliminate Kelsea. Shooting for this impressive fantasy flick is set to begin next year, but a top-tier director needs to be secured who can work alongside Emma. Furthermore, there are massive fictional worlds that need to be fabricated on studio lots, which will undoubtedly take some time.