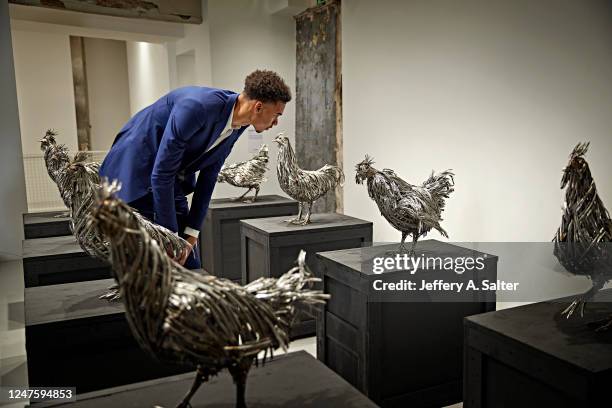 A casual portrait captures Metropolitans 92 forward/center Victor Wembanyama in a moment of contemplation as he explores an art exhibit by Adel Abdessemed at the Galleriacontinua. The towering athlete, known for his prowess on the basketball court, is momentarily immersed in the world of contemporary art, offering a glimpse of his multifaceted interests beyond the game.
Dressed in casual attire, Wembanyama stands before the artworks, his posture reflective and engaged. The art exhibit, curated by Adel Abdessemed, likely provides a diverse array of visual stimuli, and Wembanyama's expression suggests a genuine appreciation for the creativity and expression on display.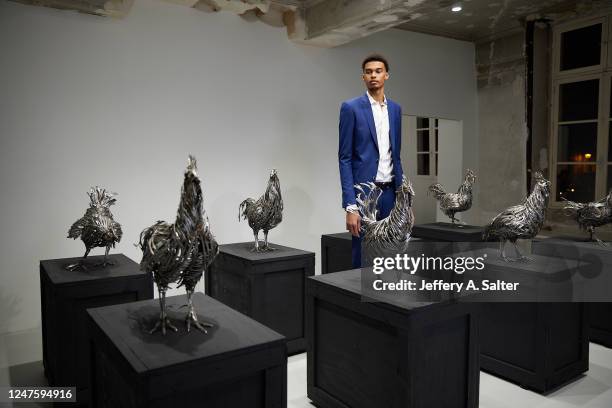 The juxtaposition of the sports figure in an art gallery creates a compelling narrative, showcasing the intersection of athleticism and culture. Wembanyama's presence at the Galleriacontinua hints at the depth of his interests and a desire to engage with different forms of expression, adding layers to his public persona.
In this candid moment, Wembanyama's stature off the court takes center stage, offering a refreshing perspective on the life of a professional athlete. It underscores the idea that even those who excel in physical pursuits have a rich inner world that extends beyond the boundaries of their respective fields. The casual portrait captures the essence of a talented and well-rounded individual, finding inspiration in the world of art while maintaining the poise and presence that define his athletic prowess.