Renowned celebrity Angelina Jolie recently disclosed that she had to refrain from taking a shower for three consecutive days to shoot an advertisement featuring bees alongside photographer Dan Winters.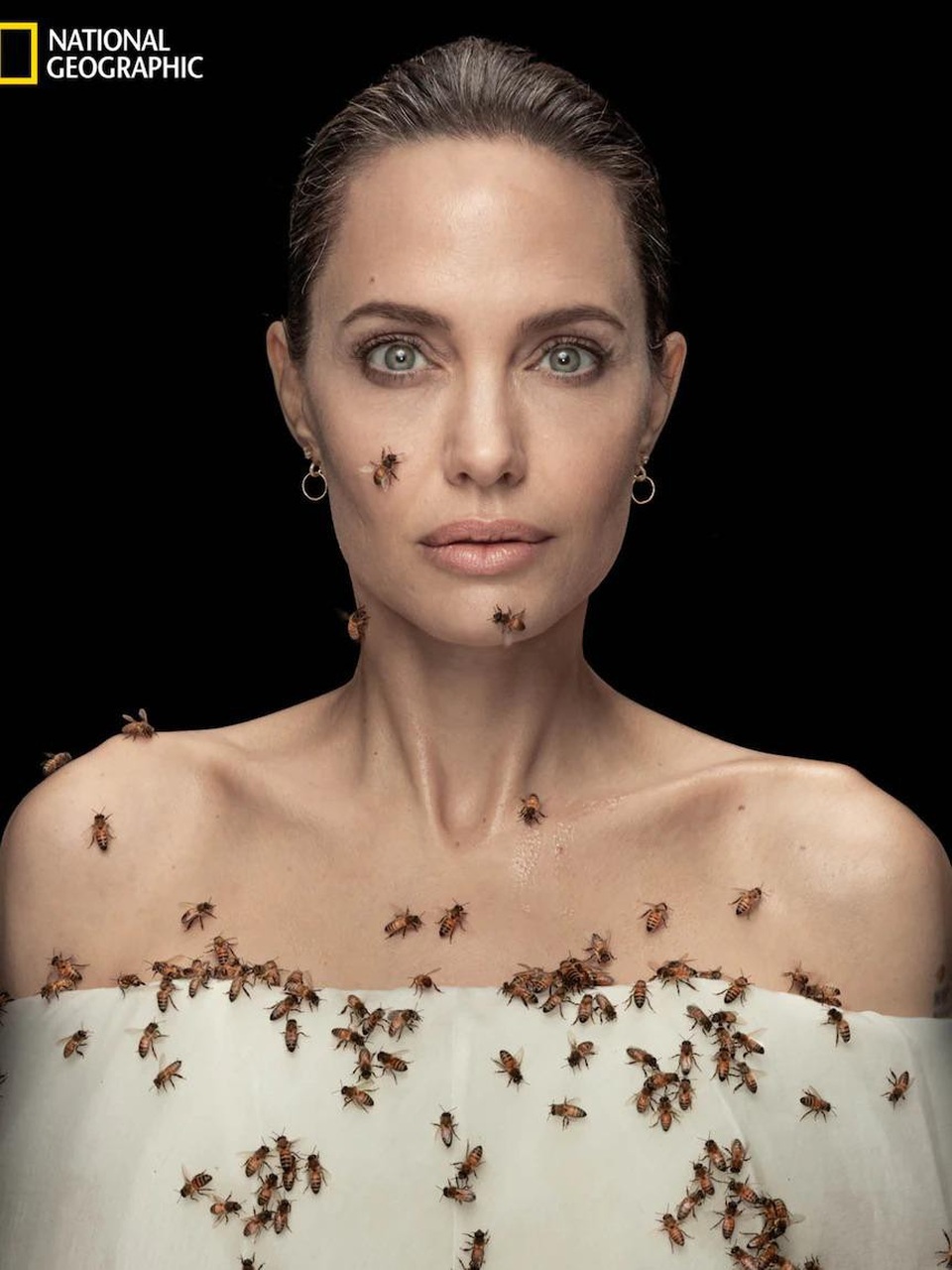 Angelina Jolie recently shared a unique photoshoot she did to promote World Bee Day on May 20. In order to participate, the actress had to go without showering for three days and allow herself to be stung by bees. The images from the advertising campaign have been released, featuring Jolie in a white off-the-shoulder dress that highlights her slender shoulders and delicate collarbones. Her striking eyes and body covered in bees make for a powerful image. The campaign is a collaboration between Jolie and National Geographic, with the goal of raising awareness about the importance of protecting bees.
Angelina Jolie recently shared about her unique photo shoot experience. She revealed that the process involved not showering for three days before the shoot and wiping her body with pheromones to attract bees. In order to prevent the bees from entering her nose and ears, she had to insert specialized items. During the shoot, Angelina noticed a bee crawling up her leg, which she found amusing but also nerve-wracking as she thought it was the worst place to get stung. Overall, it was a memorable experience for the mother of six.
Angelina Jolie had to spend numerous hours to capture authentic photos with the bees. She expressed her gratitude for the opportunity to bond with these creatures and felt fortunate to be a part of the photo shoot. The talented actress has recently taken on a new role as a spokesperson for Women for Bees, an initiative created by the United Nations that aims to empower female beekeepers globally.