Angelina Jolie's recent appearance in Harper's Bazaar magazine featuring leopards showcases her unique beauty and her strong connection to wildlife conservation. In this captivating photoshoot, Angelina radiates an air of both elegance and wild allure, making her a perfect fit for the theme.
Exotic Elegance: Angelina Jolie effortlessly blends elegance with exoticism in this photoshoot. Her striking features, defined cheekbones, and piercing eyes create a mesmerizing contrast against the backdrop of leopards, emphasizing her timeless beauty.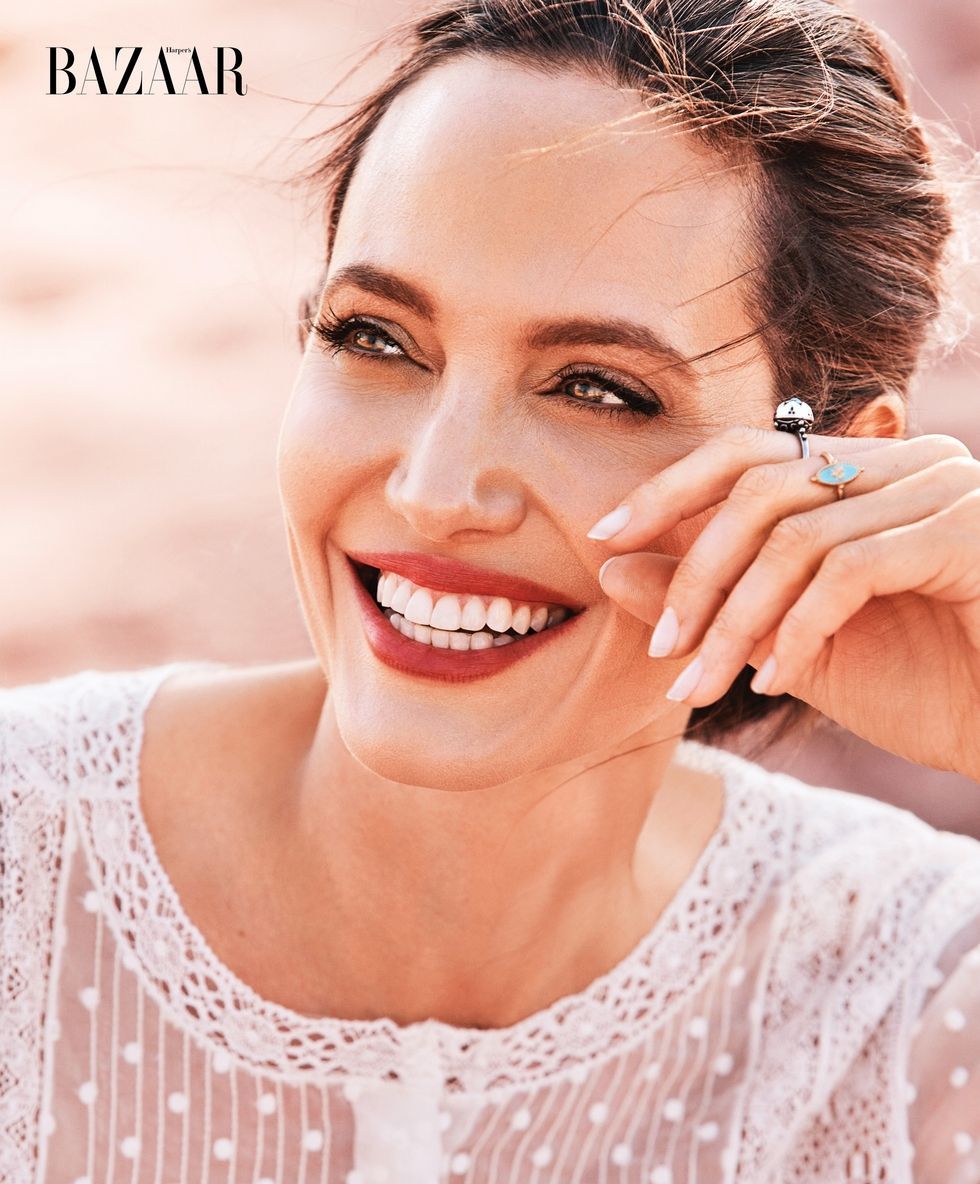 Wildlife Advocacy: Angelina Jolie's involvement with leopards in the photoshoot is not merely aesthetic. It symbolizes her commitment to wildlife conservation. She has long been an advocate for animal rights and environmental protection, and this photoshoot helps bring attention to these crucial issues.