After securing a thrilling overtime victory against Houston (126-122) on Friday night, Victor Wembanyama played a pivotal role in the Spurs' success. The talented French basketball player was overjoyed with his first-ever NBA win, and he shared his thoughts on the experience. In his own words, he said, "One day I'll remember this moment forever."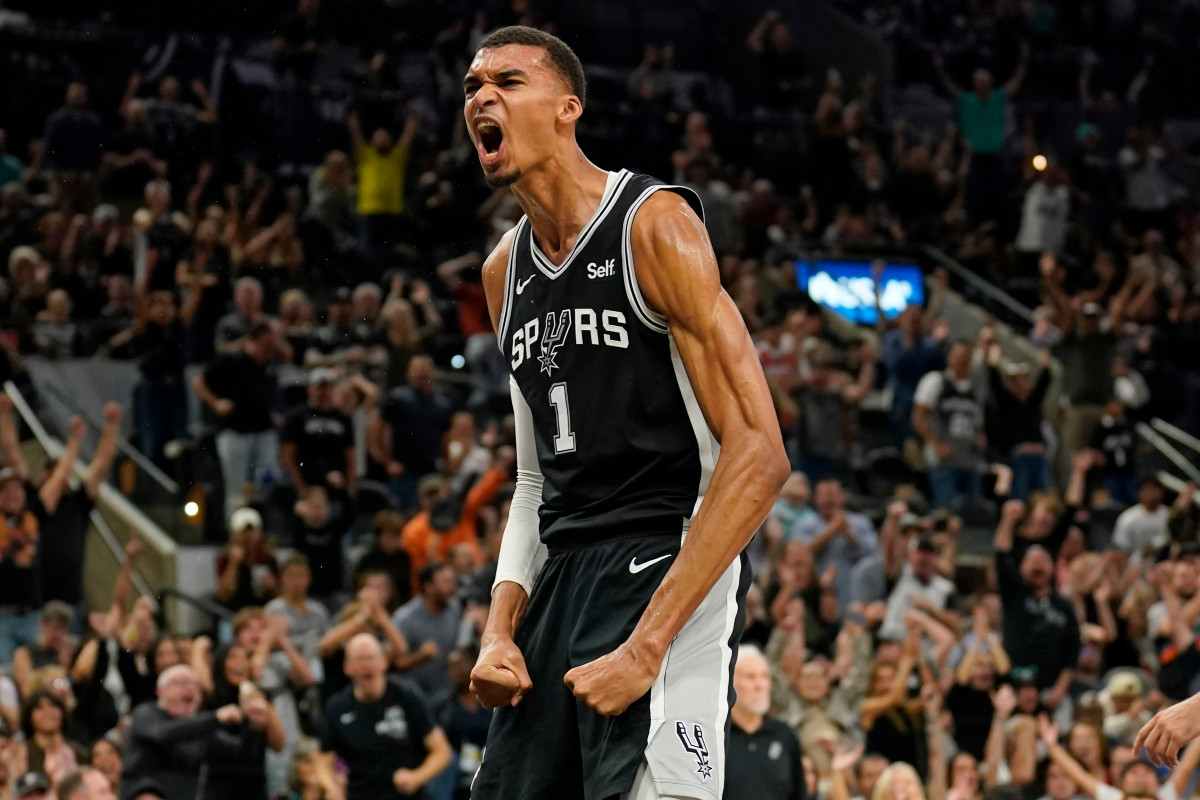 Victor Wembanyama expressed his happiness after securing his first NBA victory with the Spurs against Houston in San Antonio, Texas. The young Frenchman played a crucial role in the team's 126-122 win and stated that he had wanted it badly. This was only his second game in the big basketball league.
How did you feel after securing your first NBA win? I felt a sense of pride in what we accomplished tonight, even though there is always room for improvement. Winning is my favorite thing in life, so naturally, I felt happy. Coach Pop pointed out that it was my first NBA victory, which made me even more proud. It may seem like just another win, but I will always remember this day. The game momentum shifted in the fourth quarter, and it was a team effort. On an individual level, I was determined to win and played with great strength. What went wrong at the start of the game when you seemed awkward? It simply came down to a lack of aggression and energy. There are days when things don't go as planned, but great players adapt and find solutions. The opposing team made many shots, which drained our energy and didn't allow us to keep up. However, the changes during the fourth quarter gave us renewed energy and kept us in the game. Why were you benched for long periods of time by your coach? I trust my coach's decisions, and he likely wanted to keep me fresh for the end of the game, which he did. My performance wasn't perfect either, so I understand why he benched me. It doesn't diminish the win's significance for me.